Jordan F.C., where young people dream of futsal, sweat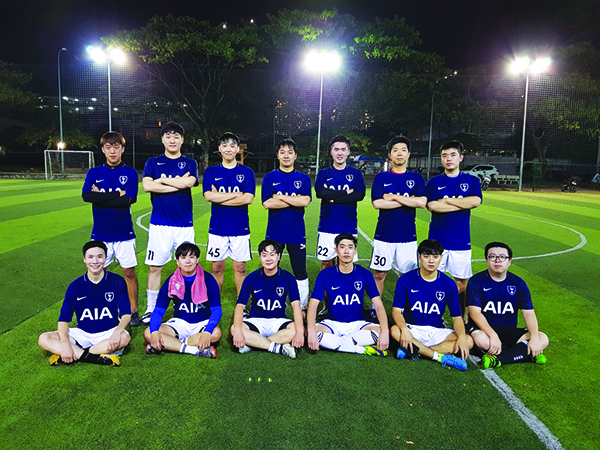 Thank you for joining us at this Life Plaza interview.
Thank you. Could you introduce me to a brief team?
Hello! Introducing Jordan FC, which was founded in 2013. I am Lee Chan-hee, the 5th president. Introducing our team briefly, we are a youth team consisting of 30 young people who enjoy futsal at 8:8 p.m. every week from 7 : 30 p.m. to 10 p.m. every Monday. (Address : No. 16 Phuoc Kieng, Nha Be, HCMC, next to golf practice range)

What is the history of the team and is there any special reason for its establishment?
The first team was formed in April 2013 with eight members thinking that young people who play soccer well would enjoy playing soccer. In the 8:8 section, which has been in use since the beginning of 2013, the team started to announce the best color team of Ho Chi Minh by playing with the Vietnamese team every week.

So, how can you join Jordan FC?
There's nothing wrong with being able to join the team. I think it is a good team that can build friendship and exercise in other countries. Another advantage is that as there are many members who are currently attending Ho Chi Minh University, graduates who graduated and got a job, and those who graduated from RMIT, they can talk about admission or employment. However, the youth team has restrictions on the ages of 20 to 36. However, even if you're getting older, if you want to contact us in advance and want to play the game as a guest, we recommend that you contact the president, vice chairman, or general manager in advance. For registration and guest participation, please feel free to enjoy Futsal at the number below.
Chairman : This Chanhee 093-382-2424
Vice Chairman : Yoo Hyun 012-800-7602
Total nothing : Im Jung Pil-Free 093-489-5750

Please tell us about your plans and goals for the future team development.
Jordan FC, which has been around for more than five years with the power of young people and students, now has a lot of executives and members working to keep running for five or 10 years. The goal is to become a youth futsal club that can develop together with teamwork and a bright atmosphere, rather than enhancing individual skills, and to show Jordan FC's unique color at the annual youth competition.

Please let me know if Jordan FC has any special strengths.
Jordan FC boasts more solidarity and unity than other clubs. The reason for this is that every quarter, Borantau, Yeonggwang, etc., there is no place for the team to have a training and picnic for the youth, and that day after the match is not a good place.

If there is anything you would like to say to Korean residents, please tell them.
As I mentioned earlier, our Jordan FC is a club where friendship and solidarity are the first priority over skill. Of course, soccer passion is second to none.
I don't think there are as many meetings in other countries as there are soccer teams that can ease loneliness. Even if our soccer skills are a bit lacking, I hope we have a chance to come and join in on Jordan FC. Thank you.