I teach Korea every Saturday. Ho Chi Minh Korean Academy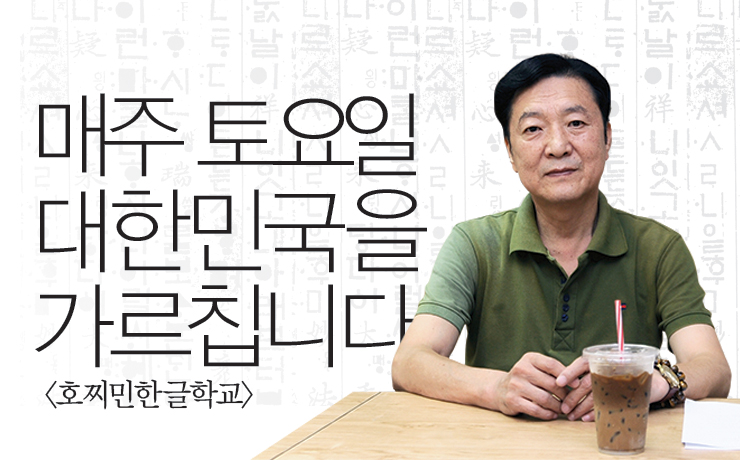 Chairman of the Steppings Corps & Principal Choo Jae-bong of Hangeul School

You postponed the interview for a very long time. Before we start a specific interview, I'd like to know why.

I've had a lot of trouble doing interviews and promoting them. I don't think the faces of those who serve should be revealed. And because we all have our own businesses, or their day jobs, we were very cautious about being able to promote them. However, due to the nature of the current stepping-stone Hangeul school, it hopes the group will become more popular and have more opportunities for multicultural students to participate.

How did you manage Hangul school?

Now, in addition to Ho Chi Minh Korean school, I have been operating a volunteer group called " Helping Children in Vietnam " for three years. In the meantime, the children of Hanbe's family came into my sight. I thought it was important for these friends to establish their Korean identity. So, among the members who are active in helping children in Vietnam, people with the same ideas gathered and gathered.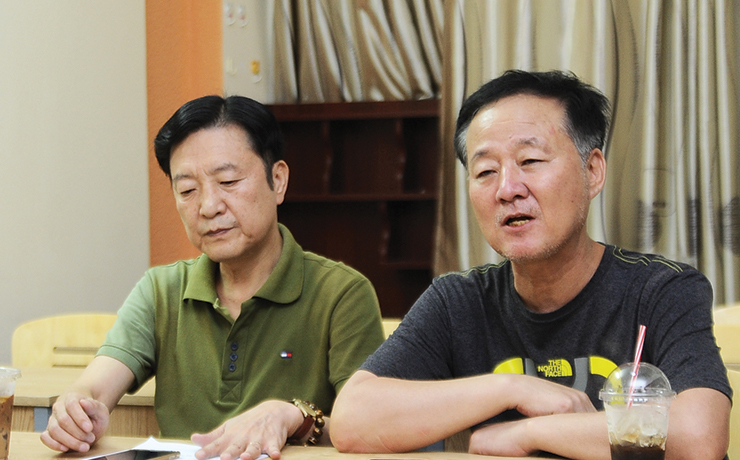 Chairman Choo Jae-bong of the Steppings Corps and Vice Chairman Yoon Pil-sang

How is it currently operating?

All operations of Hangeul School are managed with funds donated by members. All classes are free of charge, including textbooks, and there are currently four students.

In addition, we plan to run a bazaar with 2-3 items donated by our members every Saturday to let them know about Korean schools and receive donations.

Existing members plan to run better schools, and new applicants are coming and donating their talents. We provide a large framework and the curriculum of Korean schools, or contents of education, is organized and managed by the teachers in charge.

What is your relationship to the current Korean language school?

I don't want to have anything to do with other academic parties or Korean schools operated by international schools, and I don't want to have conflicts with them. We are a pure volunteer organization. So, although it is not professional than other Korean schools, we provide general education not only in Hangul but also in culture, history and so on.

What is the curriculum at Ho Chi Minh Korean School?
We provide Korean language education according to the level of each age, as well as culture, history and manners. Teachers who do private tutoring or private tutoring, and Life Plaza student reporters are volunteering as teacher assistants.

What are your plans for the future?

Ultimately, I want to run Korean language school every day because of the large number of students. Furthermore, local Vietnamese mothers tend to demean themselves by comparing them to Korean mothers, a patriarchal husband, a timid economy, etc. I hope that such things will improve a lot through our Korean language school. As I said at first, I want to remind my students of their Korean identity.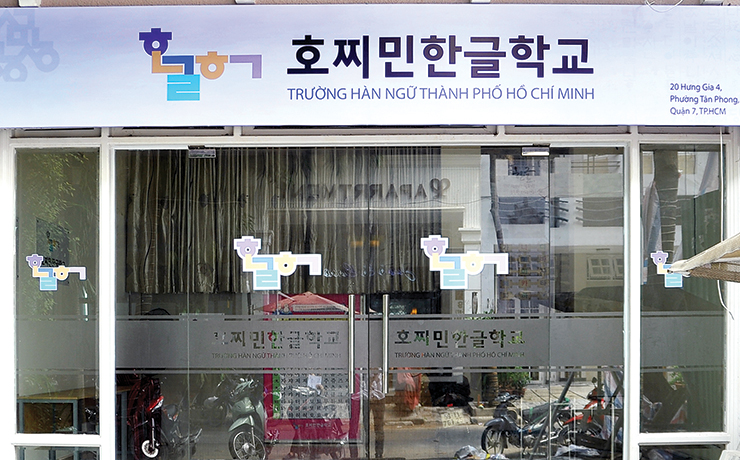 ■ Hours : Every Saturday from 2 p.m. to 5 p.m.
■ Target : Elementary school children from multicultural families
■ Training fee : All free
■ Training location : 20 Khu-H- ng, T âten Phong, H-H-Minh, and Tatft Nam
■ Other : snack support
■ Please feel free to contact your volunteer teacher (college student).
■ Contact Us : Administration Director 012-6607-5297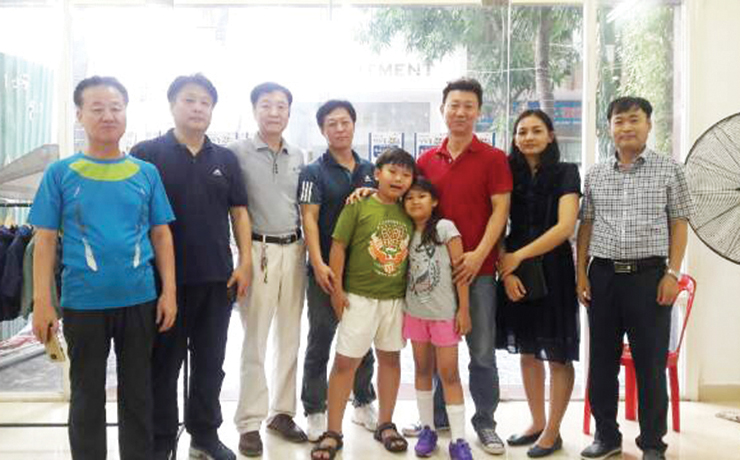 Happy Meeting! Beautiful company !!
Steppingstone steps are creating a human life.

The stepping-stone association is a group of Korean families living in Vietnam or Hanbe families that aims to build and share their wishes through economic and spiritual support to needy neighbors who are alienated from society.
It encourages the underprivileged to become independent through economic support, conveys the hope of life, and ultimately provides opportunities for education to the next generation.
It will be a stepping stone for the Vietnamese society to give hope to the less fortunate.

Monthly cost
Deposit Account : Shinhan Bank (Kang Han Sub) 700 - 005-625296
Regular Meeting : Last Sunday of every month