First Vietnamese Store 1! A restaurant specializing in grilled Sobaeksan Aries flying by air from Korea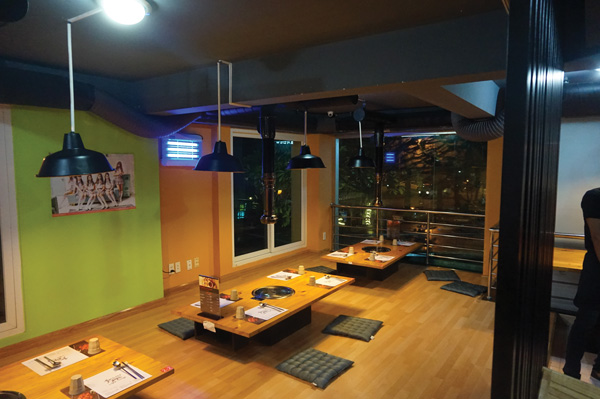 Unlike traditional restaurants, which are expected to attract consumers with cheap ingredients and distribution in Vietnam, Sobaeksan is not bringing meat directly from Korea, but it is also priced like Korea.

The representative of Sobaeksan is as proud as anyone. For the sake of its taste as well as its taste, the restaurant has received the recipe from the franchise head office to provide the best taste and taste for its education.

The number of guests has been increasing since its inception, and employees are always greeting visitors in a bright and upright manner, showing their interest and service to each person with enthusiasm. For this service, we have been working hard to keep hands with employees through daily meetings, practice cooking Korean greetings and meat. "

Also, in the interview, the Korean manager said, " We are not only learning how to taste like Korea, but we are always learning from basic things to have an image like Korea. " It is a short but successful opening period, given the fact that visitors often eat brightly and visit again.

It is also known as " Songnyang " in the menu of " Sobaeksan ", which refers to the first and second sheep (4th place of cattle : 1st place, 2nd place, 3rd place of cattle, 4th place). The first thick joint of the cow is almost zero in fat and good for health as it has a lot of protein.

The most important part of Gopchang is the product, but Songbaeksan can taste stronger by boiling the gopchang so that the product does not come out. In addition, galley meat, which is always loved by many people, can be enjoyed with a thick texture of lean meat regardless of age or sex.

In addition, Daechang is a popular food that is constantly sought after by people by its bitter and chewy texture, and is specially seasoned with a special sauce.

The business hours of Sobaeksan Mountain can be easily visited from 3 p.m. to 3 a.m., and the seats can be arranged or the entire floor can be completely occupied.