Recent Trends and Issues in Vietnam Infrastructure Construction Market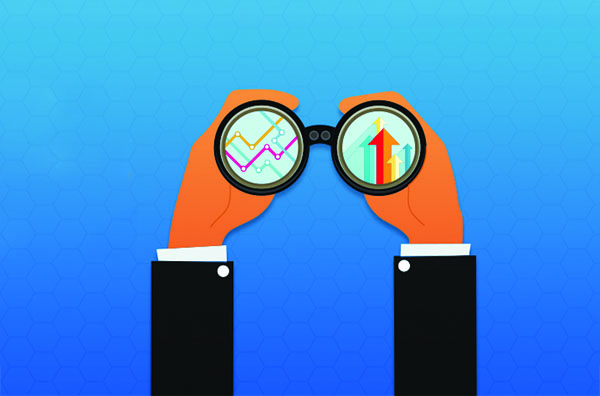 ■ Status and trend of Vietnamese construction and infrastructure market
● Size of construction market in Vietnam in 2017, up 8.7 % year-on-year
– The Vietnamese construction market grew 8.7 percent year-on-year to about $ 12.7 billion, accounting for 5.73 percent of Vietnam's total GDP (Vietnam National Statistical Office).
– In 2018, the construction market in Vietnam is expected to continue to grow due to increased demand in various sectors such as transportation, energy, communication and housing, and the inflow of foreign direct investment (FDI).
※ Foreign investment accounted for 23.7 percent of Vietnam's social investment capital in 2017, up 12.8 percent year-on-year (Vietnam National Statistical Office).

Vietnam Construction Market Growth Rate in the Last Five Years

Data Source : Vietnam National Statistical Office
● Vietnam Infrastructure Competitiveness Index ranked at No. 79
– According to the Global Competitiveness Report 2017–205 (Global Competitiveness Report) published by the World Economic Forum, Vietnam ranked number 79 out of 137 countries in infrastructure competitiveness, including the 16th before the World Competitiveness Report.

Index of infrastructure competitiveness in Vietnam

Source : The Global Competitiveness Report 2017-2000 (WEF)

● Major trends by sector
– (Rural Development) The Vietnamese government approved the Rural Development Plan (Decision No 1660 QD --TTG) and has decided to build a local community and infrastructure for schools, hospitals, roads and water treatment facilities by 2020.
– (Rail) ) 2020 Vietnam Railway Development Strategy and Vision 2050 2050 The Vietnamese government is pushing ahead with the railroad modernization project (South Korea's railway line is scheduled to be completed by 2030). Vietnam will be able to achieve a speed of 160 to 200 km/h by 2030.
– In accordance with the 2020 - 2030 Vietnamese Port System Development Master Plan, the Vietnamese government develops port infrastructure between six regions (North, North, Central, Central, Southeastern, Southeastern, and Meconda).
– (Housing) The Vietnamese government plans to expand the residential area of each person up to 25 m2 by 2020 and increase supply of intermediate apartments including residential and low-paid workers.

Size of Vietnam Infrastructure Investment Demand by Sector 2016-2040

Data Source : 2017 Global Infrastructure Outlook Report

■ Major construction and infrastructure projects and issues led by the recent Vietnamese government
● First, Tan Son Nhat International Airport Extension Project in Ho Chi Minh City
– Ho Sunnot International Airport in Ho Chi Minh City is one of Vietnam's largest international airports, with between 25 million and 28 million people per year available, but since 2015, the number of customers has already increased and has increased.
– According to local media reports, Tan Sunnot International Airport is estimated to have 26.5 million annual customers in 2015, 32 million in 2016, and 36 million in 2017.
– To solve this problem, the Vietnamese prime minister has ordered related ministries to increase the number of airport terminals to four, increase the number of airport terminals to 70 million per year, and hire outside experts.

● Second, the construction project of Longtan International Airport in southern Vietnam
– Longtan International Airport Project is a national project established by the Vietnamese government to solve the problem of excess capacity at Tan Sunnot Airport, the largest airport in southern Vietnam, and will be located in Long Tanhyeon, DongnaI, South Vietnam.
– In June 2011, the Vietnamese government announced the Master Plan (Decision No. 909 9 QD0- TTg), and in November 2017, the Vietnamese parliament had decided to clean up Long Thanh International Airport site.
– Longtan International Airport will be run in three stages, the first phase will operate one runway and passenger terminal by 2025, with a total of 25 million passengers and 1.2 million tons of cargo per year.

● Third, the development of Thu Thiem district in Ho Chi Minh City
– Ho Chi Minh City is one of the measures to resolve the congestion of its Central Business District (CBD), including the First Army, which is the Tuu Thiem district of the 2nd tier.
– The Tutiem district is expected to increase its connectivity and accessibility with the surrounding area by opening the subway line 2 and constructing Thu Thiem bridge 2, 3 and 4.
– Many investors and developers are interested in construction projects such as schools, apartments, hospitals, shopping facilities, hotels and offices.
- According to an interview with an official from the Korean construction industry, the Tutiem M area will be planned and developed as a new central business district (CBD) in Ho Chi Minh City, and expect to move in and move into new offices in the future.

● Fourth, there has been a constant controversy over excessive toll rate on highways recently built on BOT *.
* Built-Operation-Transfer (BOT)
The implementer who won the development project (the builder of the national financial services) is in charge of raising the funds needed for the project and operating the capital facilities for a period of time after the construction.

– The Vietnamese government is working on a number of construction projects through private financing to reduce the huge infrastructure cost burden.
– There are little differences between tollgate and car types, but about 35,000 to 160,000 tollgate costs are applied per each time, which is why many logistics companies feel the burden of increasing logistics costs.
– In response, major ministries, including the Vietnamese Department of Transportation, were required to cut the cost of toll gates for some areas by 50 %, while areas with strong resistance would be exempted from the cost of passage for a certain period of time.
– On the other hand, local experts said, " A temporary reduction in the cost of tollgate is a stopgap measure, and a fundamental solution is necessary, including moving the tollgate itself, "

■ Vietnam's social investment resources are deteriorating
● Vietnam social overhead capital investment resources are largely divided into government budget and ODA.
- For this reason, the importance of ODA in social investment development in Vietnam is very important, especially in Korea, the role of World Bank and the Asian Development Bank, the first and second largest international organization in Vietnam.
※ (Note) According to the Vietnamese government, the total amount of projects awarded during 2011-2015 was $ 26.4 billion, up 5.36 % from the previous period.

● Vietnam economic growth and income level improvement have worsened the Vietnam ODA environment and the loan conditions are changing.
– As Vietnam was upgraded from lower-income countries to lower-middle countries according to the World Bank (WB) classification criteria, the World Bank was eligible for a preferred loan from the International Bank as of July 2017.
– The Asian Development Bank (ADB) is also going to stop providing the ADF (Asia Development Fund), a preferred loan currently available to Vietnam from January 2019, and switch to OCR (General Finance).
– The Vietnamese government has tightened regulations on the use and management of the ODA fund in response to the deterioration of the ODA conditions and announced legislation containing plans to operate the ODA (Reference Act : Decision).

■ Vietnamese Government Infrastructure Investment Plan
● Vietnam Planning and Development Ministry expects to spend more than $ 200 billion to develop infrastructure by 2030
– The Vietnam Planning and Development Division (MPI) expects to require more than $ 200 billion in infrastructure resources between 2020 and 2030, especially as electricity demand is expected to increase.
– The Global Infrastructure Outlook Report predicts Vietnam's infrastructure investment trends will meet approximately 83 % of infrastructure demand in 2040 if they remain current.
● The Vietnamese infrastructure and construction market has a lot of growth potential, but at the same time, it also has elements of insecurity.
– Typically, there are disadvantages of the Vietnamese government's lack of funds, subsequent project delays, and a low return on investment due to lack of proper operation and management after investment.
– The Vietnamese government plans to expand its private participation approach, such as PPP and BOT, with the Vietnamese Planning and Investment Agency (MPI) attracting foreign investment
※ (Note) The key laws related to PPP are whether or not Decree No.151515IP-CP (announced in April 2015) and Decree No.3015MI-CP (announced in May 2015).

● Advice on entering Vietnamese infrastructure market for Korean companies
– First, it should be noted that for big infrastructure projects in Vietnam, it is rather difficult for foreign companies to win a bid alone, especially because Vietnam's administrative procedures and institutional transparency are still unclear and not easy to obtain relevant information.
– Second, building a bond with key people who affect decision making in the bidding and bidding process can be a big advantage in winning a project, so you should work on managing your network.
– Third, the Vietnamese government's desire to develop infrastructure is high, but its knowledge and technical skills are still lagging.

The copyright of KOTRA & KOTRA Overseas Market News
[Data source : KOTRA Ho Chi Minh Office]