[Lotte Cinema Magical Beverage Ripple] 20 years in Vietnam? Instead of taking the leap,
The Lotte Group has been suffering international disgrace because of its subsidiary Lotte Cinema in the Vietnamese market, which has been in operation for 20 years.
A lot of maggots were found in a drink dispenser (a machine that can pull contents by pressing a handle, a button) sold at Lotte Cinema in Ho Chi Minh, Vietnam.
It was confirmed that it was unused for customers who were in trouble and warehousing, but images of Lotte Cinema have already been damaged in unnecessary "maggots happening".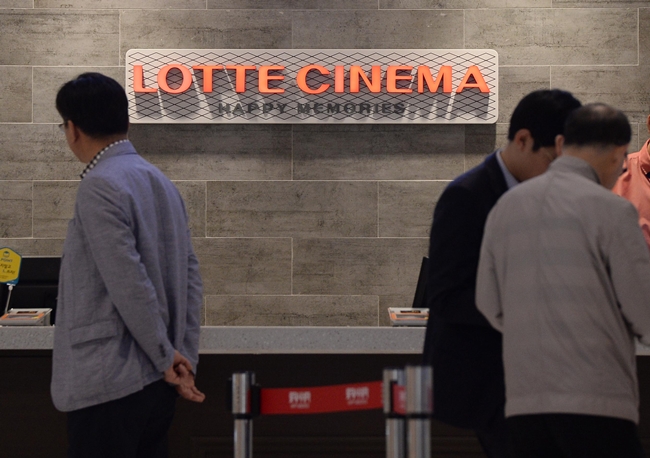 Furthermore, Lotte Group, which is one of the most active Korean companies in entering the Vietnamese market, is suffering from food hygiene problems.
In particular, the Lotte Group, which has been in its 20th year of entering Vietnam this year, is spurring a new leap forward in the local market. Lotte Cinema's "Maggie Happening", which could not be expected,
According to local media in Vietnam on June 6, Lotte Cinema South Saigon Facebook page posted a picture of a drink machine containing a large amount of maggots as well as "Check the machine containing the drink" on the 1st.
The post was removed in less than 10 minutes, but it quickly spread through online, and consumers had to be amazed.
Lotte Cinema is a kind of happening and it is a little unfair about the maggots that happened in Lotte Cinema in Ho Chi Minh, Vietnam.
An official of the Lotte Cultureworks Public Relations Office said, "I was keeping a machine in a warehouse that was not available because of a breakdown, but my staff kept it without cleaning. The hot weather in Vietnam caused maggots in it."
"It was not for sale, so fortunately there was no secondary damage to our customers," he said. "We are in the process of investigating the problem in the local area, and we plan to take action against the employee after identifying the problem."
He added, "I will make more efforts to manage hygiene by taking this mistake as an opportunity."
"It's a mistake," he said, referring to photos posted on the SNS. "It was on the official page that an employee was posted to the community of employees by mistake. The parties are also sorry, and I am burdened. "
In fact, the contents posted on the SNS included articles pointing out the mistakes of employees who did not clean the beverage machine.
It was the reason why they did not clean the beverage machines they sold to consumers, and they were going to censure employees who made the wrong machine maintenance.
However, the image of Lotte Cinema has already suffered a fatal injury in the explanation of such a company. It is pointed out that Lotte Cinema 's mind about food management in everyday life is revealed by this incident because it needs more thorough management on food hygiene problem due to the hot weather characteristic of Vietnam.
Furthermore, this witchcraft ripple is also eating the image of the entire Lotte Group. Lotte Group, which maintains its position in the Vietnamese market as saying 'Loach is clouding the whole puddle,' seems to be hit hard by affiliates.
In 1998, Lotte Group entered the Vietnam market with Lotteria as its starting point, and 10 affiliates including the cinema, department store, mart, hotel and duty-free shop are actively doing business.
The number of executives of Lotte Group affiliates in Vietnam is over 10,000, and the total amount of 1.88 trillion won was supported by 2016. Lotte Group is expected to establish a "third Lotte" in Vietnam following Japan and South Korea as well as a leading player in the Vietnamese market exploration.
But Lotte Cinema's "Maggie Happening", which took place in 20 years after Vietnam's entry into the country, is also a concern that Lotte Group is making a worldwide misfortune and acting as a reef for future market entry.

Source: http://www.00news.co.kr/news/articleView.html?idxno=53864