Establishment of Korean corporation in Korea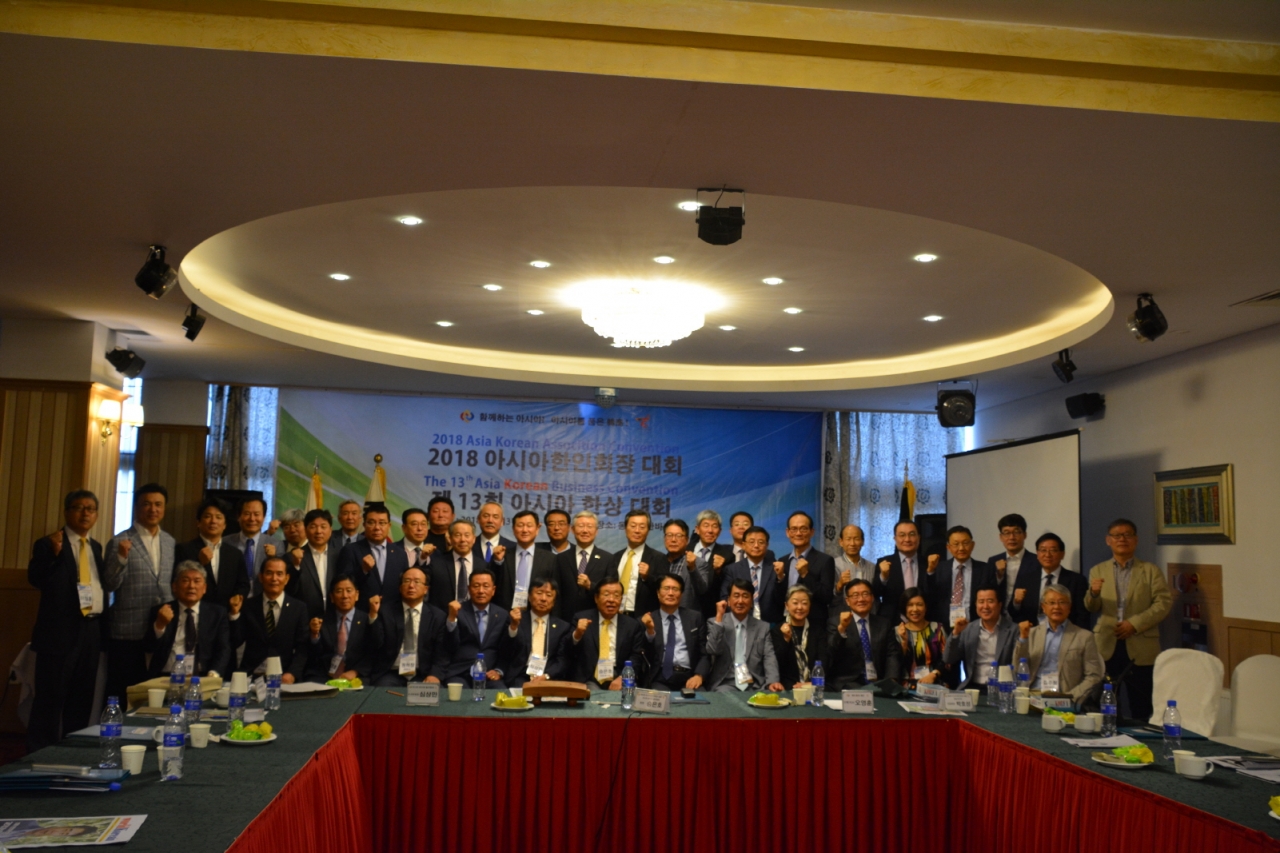 On July 4, the Asian Korean Presidents' Conference, held in Ulaanbaatar, Mongolia, exchanged heated exchanges for the establishment of the secretariat. If you have a secretariat, will it cost you to install it? I need a bank account to pay my dues, and is it good to be a corporation? Will the secretariat be located in Korea or overseas? Woo Eun-ho, the chairman of the Korean Association of Asian-Americans, put the agenda on the ballot.
First, the issue of whether to make a corporate body in Korea was voted on. The result of voting for the pros and cons was passed with a lot of favor. Unlike the corporation, it was again voted on where the secretariat would be located. It was overwhelming to put it in Seoul, whether it would be a cyber secretariat on the Internet, or a place where the president would be located.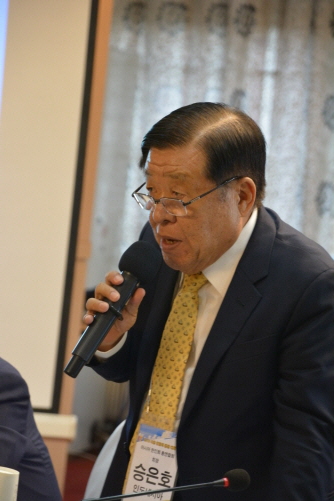 The Asian Association of Korean Residents (President Won Eun-ho) held the Asia Korean Presidential Conference and the Asia Hanseong Conference in conjunction with the 2018 General Meeting of the Asia General Assembly at the Advanced Grand Hotel in Ulaanbaatar, Mongolia from July 3 to 6.
Following the opening ceremony on the third day of the previous day, the relay meeting began on the following day, the 4th, starting at 8:30 am. Following the Asia General Assembly, the General Assembly, and the luncheon, the Hanseong Board of Directors and the General Assembly followed suit.
The opening of the secretariat was one of the main agenda of the Asia General Assembly. The issue of supporting Korean language schools on the weekend was raised. "Bangladesh is a poor environment for Korean language schools," said Kim Han - jin, the immediate past president of the Korean Association of Bangladesh. There is also a blackboard that does not work properly. It is the situation that we spend 65-70% of the budget of the Korean society as the expenses of Hangul school. " The Embassy also gives the grant money to other NGOs and tells them to use it with Hangul School. Even if the overseas Koreans' foundation is found out, please grasp the actual situation and find a solution. "
Support for the Korean language schools at the venue of the regular general meeting of Asia was also discussed. The Korean language school was supported by the local Korean community, and the agenda of the Asian general election was passed to me to turn my eyes to helping the mainstream society such as the local orphanage and the nursing home. We decided to support Korean language schools just like this year, and to help in finding poor places in mainstream society from next year.
The next venue of interest was discussed. It is customary for the Asian General Assembly to decide the venue for the next year at each regular general meeting.
With the proposal of President Kim Myung-bak of the Philippines, India has emerged as a candidate for the venue with the proposal of President Luzon of the Philippines and Shin Kwang Ho of India. After the discussion, Mr. Sang Sang Man, who has been the chairman of the Korean American Association, has decided to host the next year's competition in Central Luzon, Philippines, suggesting that it be held later.
At the beginning of the day, there was a long discussion with the Ho Chi Minh Korean Association of Vietnam. It was concluded that the ASEAN side had to actively intervene to solve the long dispute of the Ho Chi Minh Korean Association, but eventually it was decided by the Overseas Koreans Foundation. For this reason, Chairman Lee Chung-geun, who has led the committee for normalization with the participation of Ho Chi Minh representative groups, appealed to regret. We have to wait until we are released from the disputed area.
Then, the Asia Hanseong Convention General Assembly was held from 1:30 pm. Following the introduction of the participants of the contest, a briefing by Korean SMEs followed the booth to the contest. Enclere, who manufactures and distributes accessories such as earrings necklaces, and Efji Beauty, which manufactures and distributes cosmetics and face packs, will take the mic in order to help expand into the Asian market. I appealed to them.
Oh Yong-hoon, the planning director of the Overseas Koreans Foundation, also appealed to the Korean government to encourage young people to hire young people.
Chairman Kang Min-ho of the Korean Chamber of Commerce and Industry in Mongolia gave a lecture introducing the investment environment and prospects of Mongolia and the history of Mongolia. He said that Mongolia means "brave, eternal flame" and Ulan Batoro means "red hero."
"Japan is investing heavily in the renewable energy sector in Mongolia, such as solar power and wind power," said Kang. "We are supplying minerals produced in Mongolia such as fluorite and molybdenum to Hyundai Steel. I need to know. "
President Byeong-Woo Choi from Jakarta, Indonesia, invited the Korean entrepreneurs to take an active interest in and participation in the Korean contest, introducing the "Development and Role of Asian Hansang" and the Chairman of Shin Kwang Ho of India said that the Kori Bly- And introduced the micro knowledge of ancient history.
Those who participated in the Asian Korean Presidential Conference and the Asian Hanseong Contest will finish the event on the 5th with a unity time of company visit, city sightseeing and golf on the 5th. The 30 participants, including the participants of the tournament, will take part in individual travel program events to find Lake Baikal from July 7.
Source: World Korean News (http://www.worldkorean.net)