SECC Successfully Finished Jewelry, Clock Expo 2018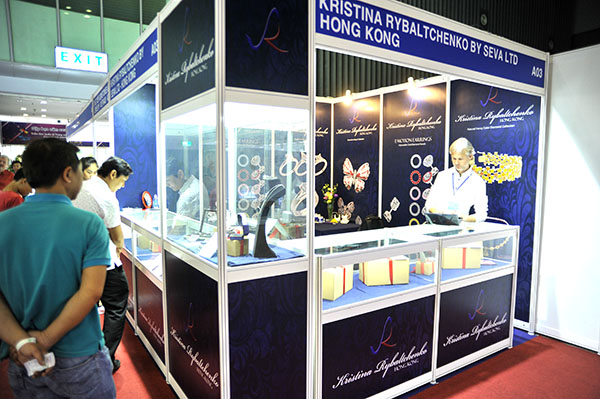 More companies are introducing new products to local visitors, and more jewelry and watches are being used to fit Trent.
Hosted by VCCI, the ' INTERNATIONAL JEWELRY & WATCH VIETNAM ., which was held in SECC for four days from the 17th to the 20th, has been successful.
The exhibition was an international exhibition with a view to fashion accessories such as jewelry and watches, as well as tools and machinery for manufacturing high-end products.
In addition to a wide range of jewelry including diamonds, gemstone, gold jewelry, platinum jewelry, pearls, rubies and sapphires, the watches with diverse designs and personalities were available at the same time.
The world's sixth jewel and watch exhibition, which was held this year, attracted about 50 companies from 10 countries including Vietnam, Singapore, India, Hong Kong, Turkey and Thailand, and drew images of each company.
As innovative designs for metals continue to develop, the value of jewelry and manufacturing techniques and devices in each country continues to grow.
The jewelry technology represented by Italy and Thailand is helping to make luxury goods more luxurious, and experts have shown their technology and cutting-edge technology throughout their electric hours.
An official from the organizing committee said, " We have made a lot of efforts to revitalize the Vietnamese jewelry industry, and we expect the exhibition to attract overseas buyers. "
However, the exhibition is free of charge, but as it is a jewelry exhibition, visitors could enter the exhibition only when they showed their passports and ID cards for security reasons.