The price of groceries is rising, affecting daily necessities.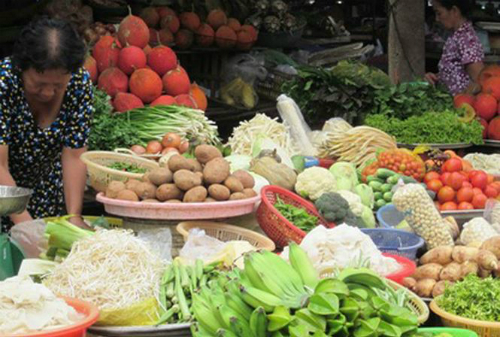 Market research shows that prices for meat, eggs, vegetables and commodities have increased.

According to Hoa, who runs a small shop in the market, retail prices for 10 eggs are up to 35,000 VND and 10 eggs are priced at 40,000 VND. Pork has increased by 5,000 to 10,000 VND per kilogram, and rice has increased by 2,000 to 5,000 VND per kilogram of milk to 300 VND per pack.

In addition, the prices of many items have increased since the middle of June, and the biggest increase was in shampoo and cosmetics. Many of the products that were previously paid for promotional purposes are missing.

In addition, the prices of vegetables such as carrots, potatoes, and seafood such as fish and shrimp were also increased.

According to Vissan, the price of pork has increased by 48.5%, and for finished products it has increased by more than 30%. The government has intervened to adjust the price to stabilize the market, but when the overall market price increases, companies will have to adjust their prices.

The price of pork was 10 percent higher than three months ago, and the price of pork has risen further, fuel and transportation costs have risen.

According to the Agriculture, Livestock and Livestock Food and Beverages Report, rice, meat and seafood products increased significantly compared to the previous month, especially in the case of pork, 16,000 VND per kg in the southern region and 12,000 VND per kg in the northern region He said.