CJ Group to hold short film festival in Vietnam this November .. "Catch 100 million market"
CJ Group will hold a short film festival in Vietnam in November. This is the first time CJ Group has opened a film festival in Vietnam. Overseas, it is the second after China.According to the film industry on March 3, CJ CGV and CJ Cultural Foundation will hold a short film festival on November 16th, which will cooperate with the Ministry of Culture, Sports and Tourism of the Ministry of Culture and Tourism of Vietnam to support local filmmakers.CJ decided to name the project internally as 'Project to support the production of a Korean-Vietnamese youth short film' and posted a local announcement on November 11 that it is recruiting a project for support.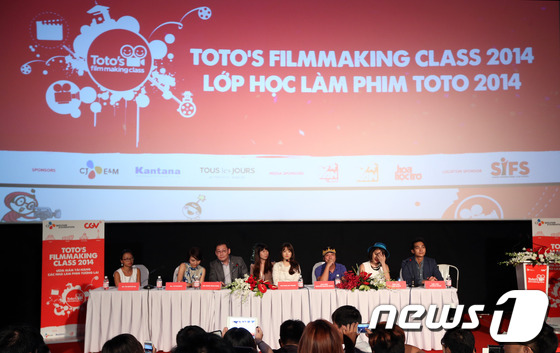 Until now, CJ has been holding short film festivals only in China, and has supported only in Korea.
In China, it started to hold the "Korea-China Youth Dreams Kidim Short Film Festival" in 2014, and held four film festivals until last year. In Korea, it sponsors big and small film festivals such as Jeonju International Film Festival, Pusan International Film Festival and Mise-en-Scene Short Film Festival.
CJ has decided to hold a short film festival in Vietnam this time because it appreciates the growth potential and potential of the Vietnamese movie market.
In July 2011, CJ CGV acquired a 92% stake in Megastar Media Company, the No. 1 multiplex operator in Vietnam, for about 78.3 billion won, making it the first in the Vietnamese market. Hanoi, Ho Chi Minh and other big cities in Vietnam. Currently, 57 screens are operating 347 screens. As of the first quarter of this year, the market share is about 48%. Last year, CGV recorded sales of 130.6 billion won and operating profit of 11.1 billion won in Vietnam business.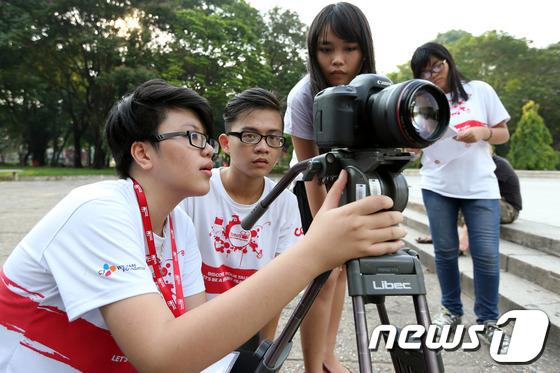 Vietnam is the fourth largest country in terms of sales and profitability after Korea, China and Turkey. However, it is considered as a market with great growth potential in terms of population structure.
According to the Vietnam National Statistical Office, the population of Vietnam is about 964.9 million, which is the 15th largest in the world. The United Nations Population Fund (UNFPA) has reported that the Vietnamese population structure has entered the 'golden population structure' since 2007. The golden population refers to the period when the number of working people aged 16 to 59 is more than twice that of unemployed. The National Statistical Office estimates that this period will continue until 2040.
CJ has been steadily investing in Vietnam considering the growth potential of the Vietnamese market.
Prior to this festival, CJ has invested heavily in projects to develop local film industry, including free movie screenings, film production training, and screening contest for local students.
In 2011, the first year of the local market, 'The Movie Theater' was given to 15,000 local students. From 2012, we operate the 'Tottori Workshop', a film production education program for local junior high school students.
In particular, last year, the Ministry of Culture, Sports, and Tourism and the film industry participated in the 'Scenario Competition' project.
CJ CGV official said, "In the short film festival held on November 16th, renowned directors from Korea and Vietnam will be judging committee members." We will select 10 short films and plan to help them enter overseas film festivals if necessary. " .

Source: http://news1.kr/articles/?3360996