Court of Ho Chi Minh City, airport refugee simulator 14 judges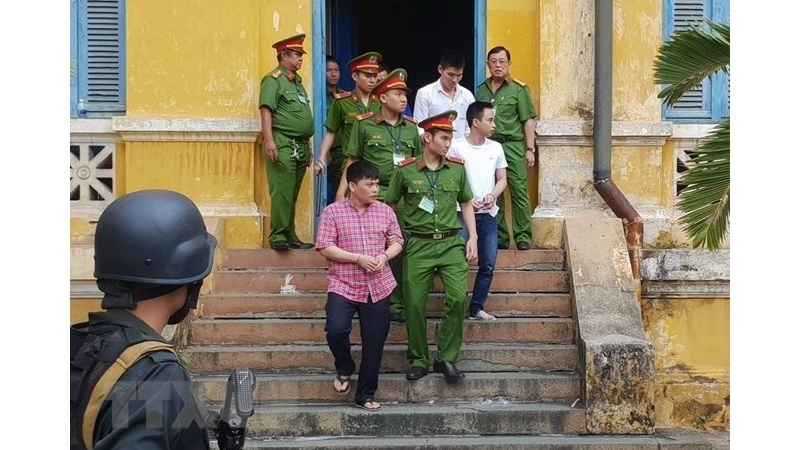 The People's High Court in Ho Chi Minh City has decided to punish 14 criminals among the 16 defendants appealed against a terror plot aimed at Tan Sonang International Airport on October 5.

Defendants were sentenced to at least five years and up to 16 years' imprisonment in December for allegedly 'terrorizing the public administration' pursuant to Article 84 of the civil law established in 1999.

According to the Ho Chi Minh City People's High Court, the defendants have not provided enough evidence to prove their innocence.

They participated in demonstrations, participated in terrorist activities, recruited and mobilized reactionary forces, and falsified government and social networks. I was instructed by an overseas dissident group to do activities such as spreading distorted information.

The judge ruled that "this act has seriously undermined national antagonism, especially by endangering society and infringing on people's health and property as well as national security."

Since the first trial of the Ho Chi Minh City People's Court on December 27, 2017, 14 of the 16 defendants objected and demanded an appeal.

The court sentenced defendant Dang Hoang Thien to 16 years imprisonment for the manufacture and installation of a gasoline bomb at the International Airport in Ho Chi Minh City, which was simulated on April 22, 2017.

Nguyen Duc Sinh and Quang Ngai were sentenced to 10 years imprisonment for the incendiary firefighting at the police station in Dong Nai province.

In an appeals court, Thien and Sinh claimed their crimes and demanded good, nhandan News said.