Vietnam banned Ali Pei and WeChat Pay overnight
Get out of your account right away when you pay for a Chinese operation store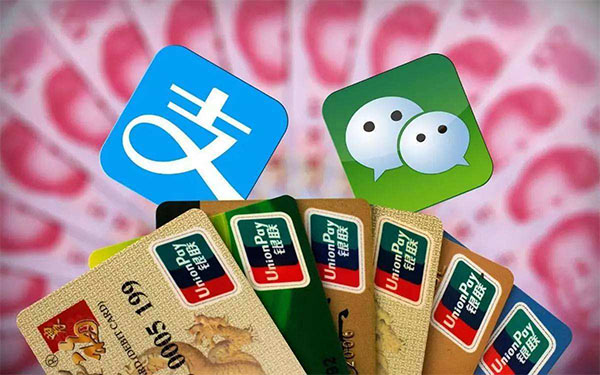 When Vietnam, which absorbs 4 million Chinese tourists a year, recently banned Chinese mobile payment including Alipay, China protested. The Vietnamese government cited the fact that Chinese stores operating in Vietnam have introduced mobile payments in China without permission from the authorities, causing tax revenues to be leaked. China has been engaged in a fierce battle between the two sides, arguing that there is no relationship between the payment system linked to its account and local tax revenues.

The Vietnamese government recently banned all of China's major mobile payment platforms, Ali Pei and WeChat Pay, and China's registered POS terminals, leaving China in a state of embarrassment. Chinese media outlets say that the Vietnamese government's abrupt decision to ban the ban is unfair, saying that it has nothing to do with mobile payment to Chinese tourists in Chinese stores and local tax revenues. In addition, Vietnam is a popular destination for Chinese tourists, which could cause a slowdown in tourism.
In fact, about 4 million Chinese tourists visit Vietnam each year. During the first four months of this year, 1.8 million Chinese tourists visited Korea, accounting for 32 percent of the total overseas tourists. In consideration of the growing convenience of Chinese tourists, the Vietnamese government has begun to allow some mobile payments by any Chinese citizen, including Ali Pei and WeChat Pay.

The problem started here. Harong, a city in northeastern Vietnam, recently discovered that the 200,000 yuan (33.48 million won) was paid with a POS terminal registered in China, but did not go through a local bank or settlement agency. It was operated by importing Chinese stores that were not authorized to accept Chinese payments that the Vietnamese government only allowed in certain stores. Furthermore, the illegal operation became more widespread due to lack of proper supervision. For Vietnam, even if it attracts more Chinese tourists, it is an unreasonable structure for a local company to make no profit.

"A number of Chinese companies have recently attracted their own POS terminals or mobile payment platforms as authorities have not been able to make large payments in foreign currencies, "said Do Cong Dien, CEO of VIMO, a local payment broker. They claim that the tax revenues are being leaked as the authorities failed to identify and broker transactions in the middle.
VIMO has partnerships with both Ali Pei and WeChat Pay and is the only payment broker to obtain licenses in Vietnam. Chinese tourists must go through VIMO to use their mobile payments at local stores in Vietnam, and all payment information is reported to financial authorities. However, VIMO has also been hit hard by its operation as Chinese tourists immediately moved to the Chinese payment agency even if they spend a large amount of money there.

We can prevent such disputes only if Chinese tourists use the service at stores where Chinese mobile payment is legally allowed, said Do Song Dien.