Next generation gymnastics stars to give Vietnam two gold medals
Vietnamese players won two gold medals at the FIG World Cup in Romania.
This is Vietnam's biggest achievement so far.
In the 2018 FIG World Cup gymnastics competition in Slovenia last Sunday, two Vietnamese (LeThan .ung and DinPhuontShanh) took part in the international event with the best gold medals each.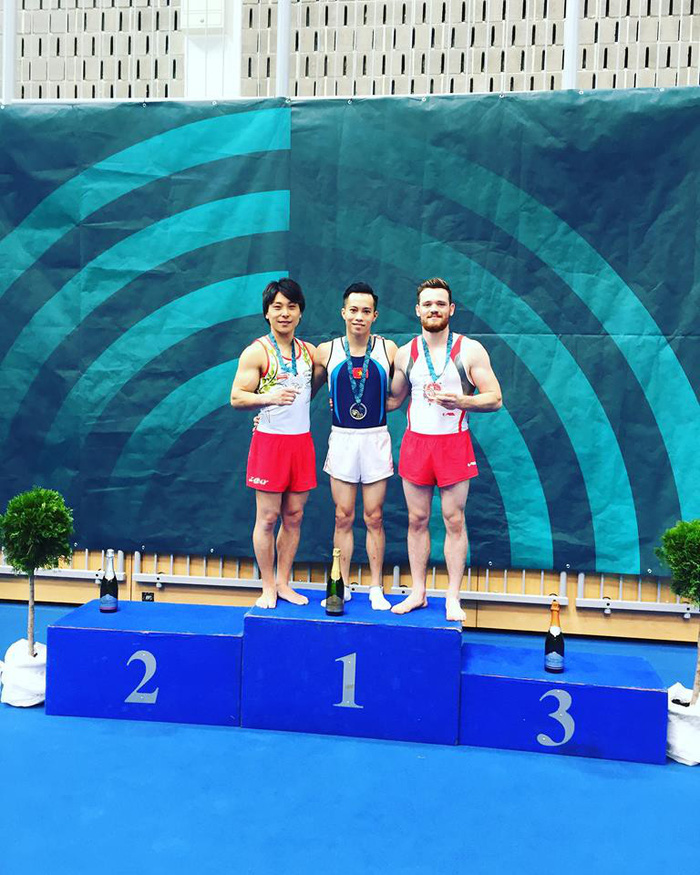 [Takumi Sato from left, tteung, Bezamin]

With 14,600 points, . beat Japan's silver medalist Takumi Sato and Switzerland's bronze medalist Bezamin. He won the gold medal last year with 14,733 points at the same event in Qatar.

Meanwhile, Tan won Vietnam's second gold medal and received a lot of applause for performing well in the main event. The silver medal was named Muntian Andrei Basile of Romania and RevantesI Matteo of Italy.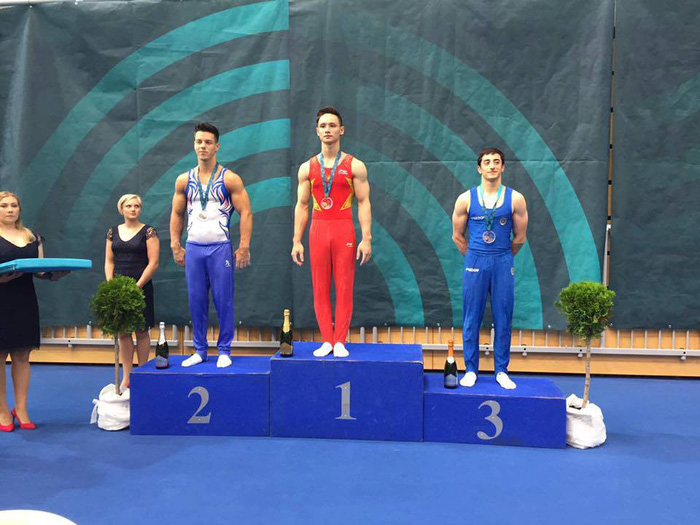 [Andrei, Tan, Matteo from left]

Vietnam has eight gymnasts in the FIG Art Gymnastics World Cup from May 29 to June 3, and the Vietnamese national team will begin training for the 2018 Asian Games in Indonesia in late August. At the Asian Games, tteung is expected to win another gold medal, and four other players are expected to win another gold medal.
Source : https://tuoitrenews.vn/news/sports/20180604/vietnamese-artistic-gymnasts-win-two-golds-at-fig-world-cup-in-slovenia/45928.html