Hee-rim signed a basic plan contract for Vietnam International Airport Passenger Terminal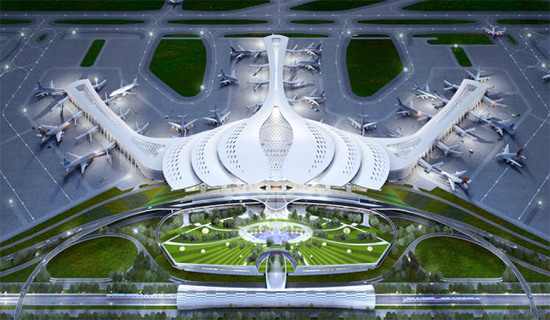 Hee-rim General Building Company has won an order for basic planning service for Longtan International Airport in Vietnam worth about 4.6 billion won.

According to Hee-rim General Building Company, Hee-rim has signed a contract with J.F.V Vietnam de Vente, which carries out the entire feasibility study (FT) service at Longtan International Airport in Vietnam.

The construction of the International Airport Passenger Terminal in Longtan, Vietnam, is a large-scale national project worth 1.8 trillion won (approx. The project will be developed by 2025 with a goal of 25 million passengers and 1.2 million tons of cargo.

Hee-rim proposed a design that captures the cultural features of Vietnam with the motif of lotus flowers. Due to its convenient transportation system, rapid passenger handling system, optimized space plan, and advanced technology, Longtan International Airport's passenger terminal was planned as a passenger terminal leading the future of Vietnam.

" In general, we will do our best so that Hee-rim can take charge of this design, which is expected to be ordered in the future, since companies that are responsible for basic plans often carry out this design together. "