Ho Chi Minh City Large fire in the industrial group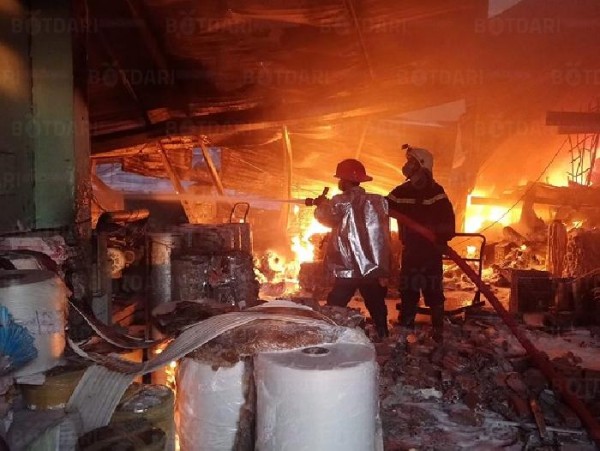 Residents living near Quang Trung Industrial Complex in Ho Chi Minh City at 4:10 a.m. today found a fire in the factory of a wipes company.
The fire quickly spread to the packaging company's factory next to it because it contained a lot of flammable materials.
A number of firefighters and fire trucks from the 12-member fire department were mobilized to speed up the process.
The size of the fire was so big that the city's fire authorities dispatched 131 more firefighters from Tan Phu and Go Vap.
The fire was put under control around 9 a.m. on the same day, but 1,700 m2 of the company's two 2,600 m2 plants were destroyed. The exact cause of the fire is under investigation.
Source : http://viekor.com