Smoking in vietnam kits more than 100 people a day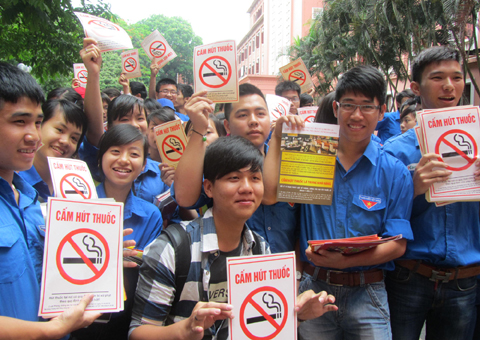 More than a hundred people die a day in Vietnam, which is called the " smoking heaven " of Batnam's anti-smoking campaign.

Analysis shows that the number of victims could double by 2030.A day ago, Vietnamese news reports said the tobacco regulatory fund under the Ministry of Health made the estimate.In Vietnam, 45 percent of men aged 15 and over smoke, and 56 percent of the population starts smoking before the age of 20.

Statistics show that 60 percent of students who smoke begin smoking at age 7 to 13.In addition, smoking is allowed in most restaurants and public places.

As of 2015, 53 percent of non-smokers were exposed to cigarette smoke at home, and 37 percent of non-smoking workers who work indoors were found to drink tobacco smoke at work.

The social cost of smoking is also significant, with Vietnamese spending $ 1.36 billion annually on tobacco consumption, and losses and medical treatment costs from premature death reaching $ 1 billion a year.
Source : SBS News
Original Link : https://news.sbs.co.kr/news/endPage.do?news_id=N1004784103&plink=COPYPASTE&cooper=SBSNEWSEND