Asiana Airlines has completed the 56th total beteunam House of Love sarang project in Vietnam for 15 years.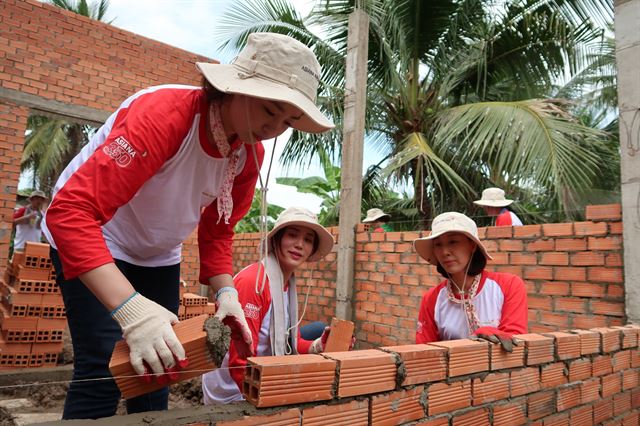 Asiana Airlines announced on Thursday that it volunteered to build a " house of love " in the Ben-soon near Ho Chi Minh City from May 12-25.

The Social Contributions Club at Asiana Airlines has made its first sex and sister relationship in 2004 and is providing a home for low-income families with dependent families.

A total of 56 units have been built so far.

The house of love is constructed using bricks and cement in a 5 meter wide and 8-meter rectangular structure with a bedroom and kitchen.

The construction site was provided free of charge by the Vietnamese government, and housing costs were provided by members of the Asiana Aviation Corps and company support.

" Many areas still have poor housing conditions compared to the pace of development in Vietnam, " an Asiana Airlines official said.

" I hope it will help the local people build a living base and foster their dreams. "